In response to the COVID-19 pandemic and guidance from our elected officials, we will not be approving Special Use Permits that plan to have more than 50 people in attendance. If you would like to tentatively reserve a date for a wedding or event you can email your Special Use Permit application to dhoyt@utah.gov and we will pencil you in on the calendar. Also, the wedding Venue upstairs in the Visitor Center will be unavailable until Grand County becomes moderate risk rather than high risk. All applications with more than 50 people will also need to submit the COVID-19 Event Planning Template with their applications before they will be considered since they have to be approved by the regional manager and local health department.
—
Weddings & Elopement Ceremonies at Dead Horse Point State Park are permitted via the Special Use Permit process. Multiple site options for groups of various sizes are potentially available. Look through the Dead Horse Point Wedding Packet before contacting the park to obtain your permit.
We also offer an indoor wedding venue for events with up to 50 people at our Visitor Center from 5 pm to 10 pm for a flat rate of $500 (plus, day-use fees on a per-vehicle basis). Please submit the Conference Room Rental Agreement form with your Special Use Permit if you would like to rent this space for your wedding. The rental comes with 10 six-foot plastic tables, 50 chairs, exclusive use of the upstairs conference room, and the deck on the east side of the Visitor Center.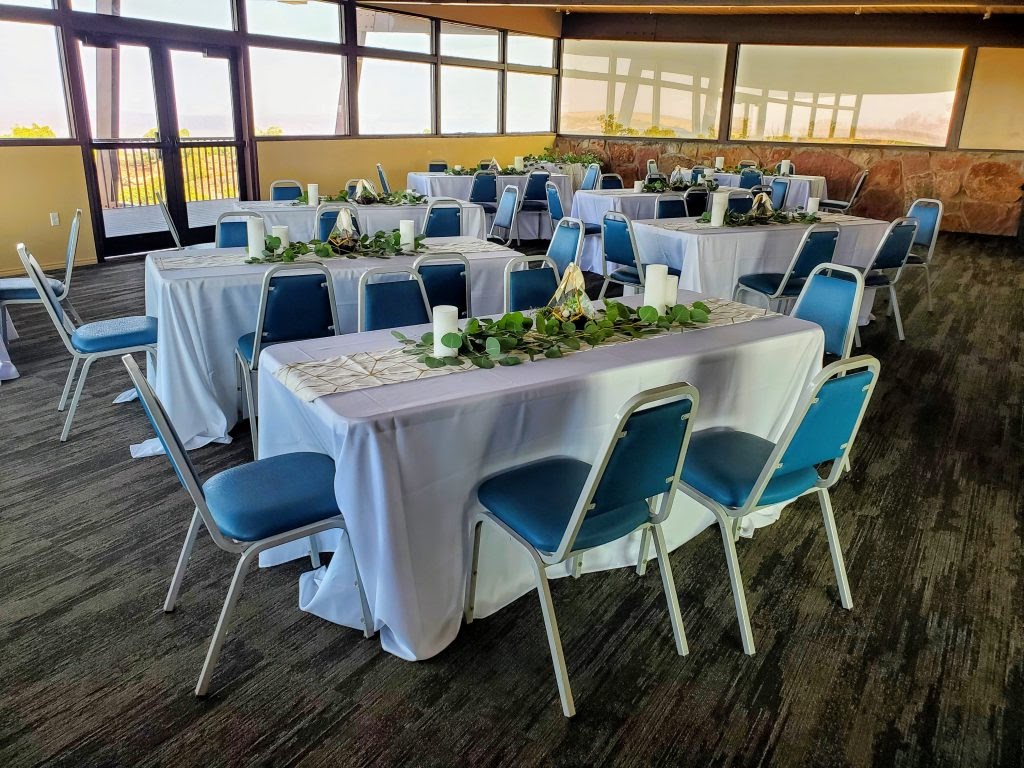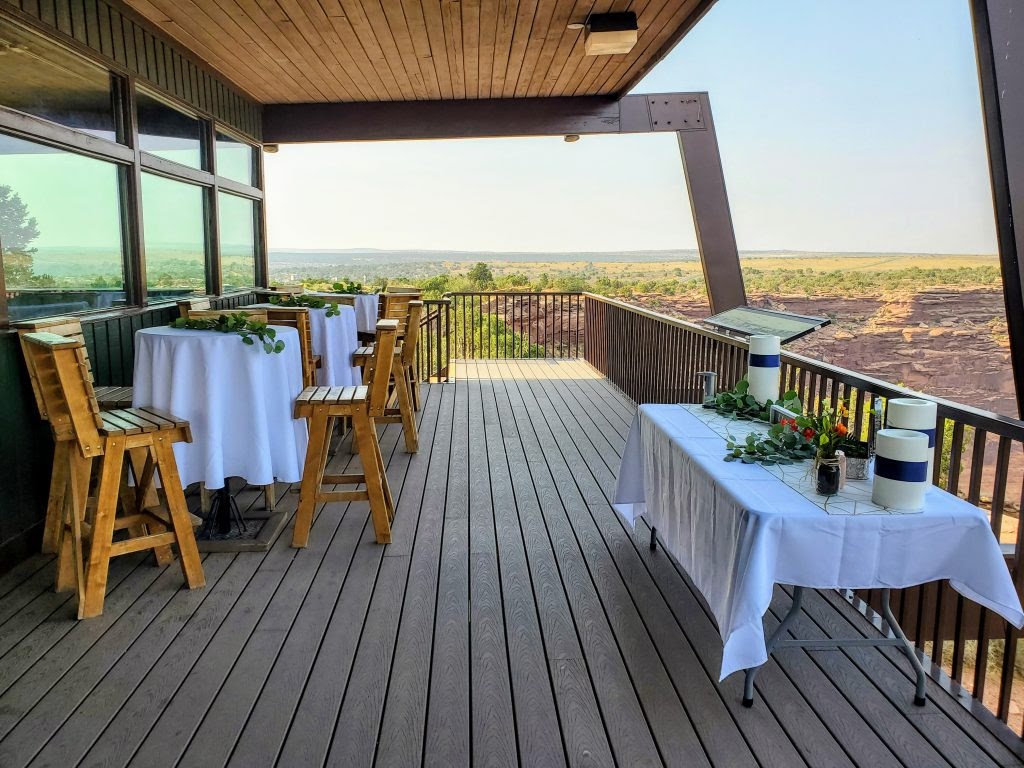 Family Pictures, Bridals, and Groomals: Take a look at the wedding packet before your visit to the park. While we do not currently require permits for these activities, the same rules apply for photography as for weddings. We need your help and compliance so we don't have to start requiring permits for these small photography sessions in the future.
You are allowed to have real flowers; however, we highly discourage pampas grass and any other plant species that could become invasive.

Seeds, confetti, rice, wildlife, candles, or any other types of objects are not allowed to be thrown or released within the Park.

No open flames are allowed.

Only domestic dogs are allowed at the wedding locations and all park regulations for dogs apply at all times.

Drone

use is

prohibited

between March and October. November through February, they may be used by a special use permit holder. Permits may be acquired at the Visitor Center from 9 am to 5 pm.

Trails must be used to access the wedding/photography location.

Cars must be parked in the agreed-upon parking area.

Amplified music, lighting, and large decorations are not allowed in the Park. Keep it simple and elegant.
We will not permit any weddings Friday-Monday of Memorial Weekend due to the fact that we can not guarantee parking for your guest and the park is more than likely to close when it reaches capacity.